Climbing park suitable for everyone from 4 to 104 years old
Welcome to Klimbos Garderen! Plenty of climbing fun for everyone from 4 to 104 years old and weighing up to 120 kg. The Mini Monkey course and the Zero to Hero course can be climbed from 4 years up to 1.19 meters. The other courses require a minimum height of 1.20 meters. For the Zipline course and the Discover course, you must be at least 13 years old.
All courses are full of fun, exciting and adventurous elements. From a barrel elevator, wipe out balls to a slide. And from balance beams, a bicycle, a spider web to a tractor. You really do encounter all sorts of things in the trees! Curious which courses we all have? Then read on quickly. Have fun!
---
Mini Monkey trail
Have the time of your life in the Mini Monkey course: a course especially for little ones aged 4 and up. Climbing, jumping, sliding and balancing, it's all possible! Children under 1.20 meters receive a special climbing harness and a tough climbing helmet. So they feel like a real climbing monkey, swinging through the trees!
The children are continuously secured and you as an adult are required to climb along with your climbing monkeys. In this way, young and old can climb in Klimbos Garderen.
In brief
5 meters high
90 meters long
Trunk Bridge
Flying platforms
For kids ages 4 and up
---
Zero To Hero Course
For the smaller climbers, we have the Zero to hero course. In this course there are 9 challenging obstacles at a height of 2 meters. Will you take your first steps into the world of climbing? The Zero to Hero Parcours includes a hole bridge, sliding beam, boat and a tractor. You will have to climb, scramble, balance and don't forget to have fun!
In brief
2 meters high
88 meters long
9 obstacles
Boating and tractor driving
For kids ages 4 and up
---
On The Move Trail
Yes there you go, once you get to this course it's time for action! You'll keep moving with all the funny climbing elements on this course. And you'll encounter the craziest things: from a skateboard to a moving net. It's all about movement, balancing and, of course, fun! This makes the On The Move course suitable for everyone. You will feel like a true Superman/Superwoman when you have completed this course!
In brief
10 meters high
130 meters long
Skateboard, zip lines, moving net, tire wall and bird cage
Suitable for young and old over 1.20m
---
Slide Course
This course is the same height and about the same difficulty as the Fun Course, only this course has completely different types of parts! This course is built at a height of 5 meters. The most surprising thing is the cool slide at the end!
In brief
5 meters high
82 meters long
Slide, wine barrels, balance beam, walkway and more!
Suitable for young and old over 1.20m
---
Balance Course
The Balance Parcours is all about balance. Are you in balance? Dodge the wipe-out balls, balance over thin zig-zag bars and clamber along wobbly nets. And snow or no snow, get on the sled and glide to the next platform. Challenge yourself!
In brief
7 meters high
178 meters long
Sleigh rides, zip lines, balance beams and wipe-out balls!
Suitable for young and old over 1.20m
---
Discover Trail
For the real adventurers, there is a course built at 25 meters high. Experience the excitement at this unprecedented height in a climbing forest in the Netherlands. Dangling between the tops of the trees, you have to get to the next platform. And that's not all: do you dare to balance at this height? Experience it for yourself and come along!
In brief
25 meters high!
Balancing among the trees
Five strums
Highest climbing forest course in the Netherlands
Suitable for 13 years and older
---
Fun Parcours
The Fun course is full of fun bridges. Above all, the word fun takes center stage. During the Fun course, you clamber through the spider web and over the seesaw at a height of 5 meters. A great start to build up the excitement!
In brief
5 meters high
98 meters long
Spider web, zip lines, V-bridge, seesaw and more!
Suitable for young and old over 1.20m
---
Challenge Course
The Challenge course at 10 meters high is full of fun and challenging bridges. During the Challenge course you will encounter different challenges such as rope bridges, the barrel elevator and lianas. Will you swing along to the next tree?
In brief
10 meters high
141 meters long
Rope bridges, barrel elevators and various other challenges!
Suitable for young and old over 1.20m
---
No Limit Course
This course is for the real adventurers! The course takes you up to 12 meters above the ground where you will soon encounter a bicycle. There are also exciting elements such as the balance beam of 20 centimeters wide. The obstacles on this course demand the maximum of your endurance!
In brief
12 meters high
137 meters long
Cycling among the trees!
Rope bridges, zip lines, balance beam and more....
Suitable for real daredevils, from 1.20m upwards
---
Zipline Trail
The Zipline course starts at over 18 meters, after which you fly through the trees at speeds of 45 km/h through 5(!) zip lines in succession. The last zip line has a distance of no less than 130 meters! Do you dare?
In brief
18 meters high
253(!) meters long
Longest climbing forest course in the Netherlands
5 strums
You reach speeds of up to 45 mph
Suitable for 13 years and older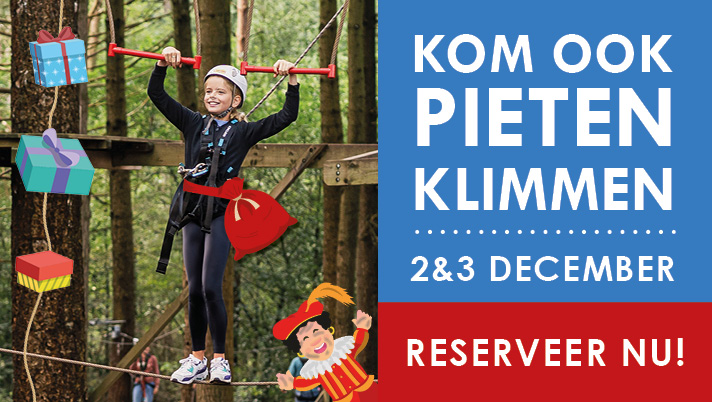 Climbing at a discount!
Are you an early bird? Then come climb in the morning to
09.00
,
09.15
or
9:30 a.m.
and take advantage of a nice discount.
What did our visitors say?
Mrs. Nina Tanamal: "Super fun to do, even with little kids. Very nicely guided by staff! Highly recommended!"


Ms. Jennifer Mostert: "Free to go climbing by myself after instruction. Almost 2.5 hours to go climbing. Plenty of courses you can take and it is possible to do them all within the time :) "


Mrs. Lente van Baalen: "Super nice people who work there. We arrived a little early but that was not a problem at all and were allowed to climb right away."


Mrs. Natasja Steenhuis: "Super fun birthday had! Even for the children who found it exciting, help was available right away. "


Mrs. Nadine Adriaensen: "We had a very nice afternoon. There was a suitable course for everyone. Top!"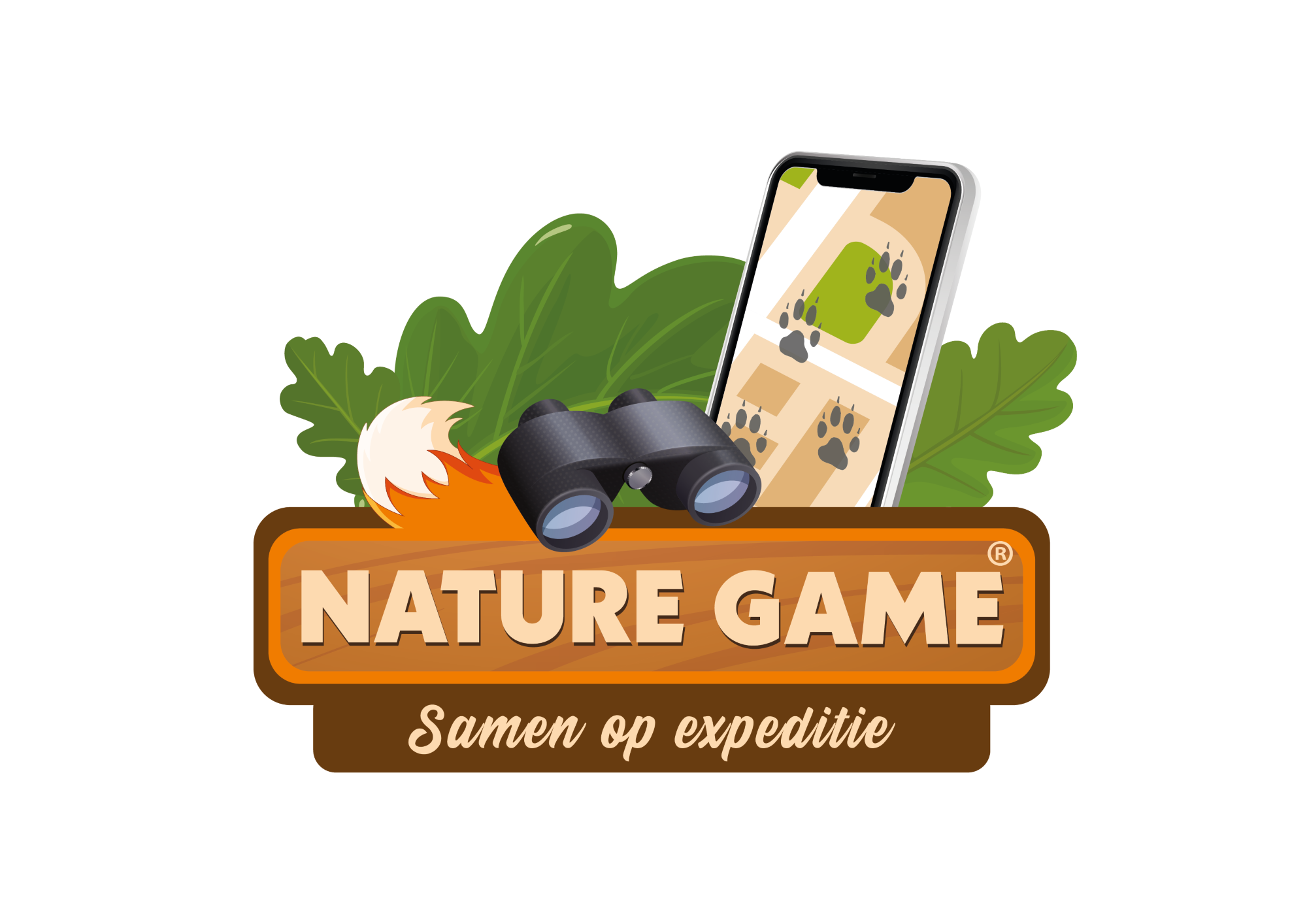 Tip: Play the Nature Game
Starting from Klimbos Garderen, the
Nature Game: Dancing Trees
. An interactive walk for the whole family! Also playable in 13 other natural areas.
Here you can find Klimbos Garderen
Central Netherlands
Veluwe, Gelderland
15 minutes from
Amersfoort & Apeldoorn
Putter Road 81
3886 PG Garderen
info@klimbosgarderen.nl