Climbing Calendar
In addition to the many "normal" climbing days in our climbing forest, we also organize four events each year. At Ascension Day every year it is time for dew climbing and in October we always organize Halloween climbing again. Furthermore, in 2018, we started organizing the National Championship in Jeans Hanging.
---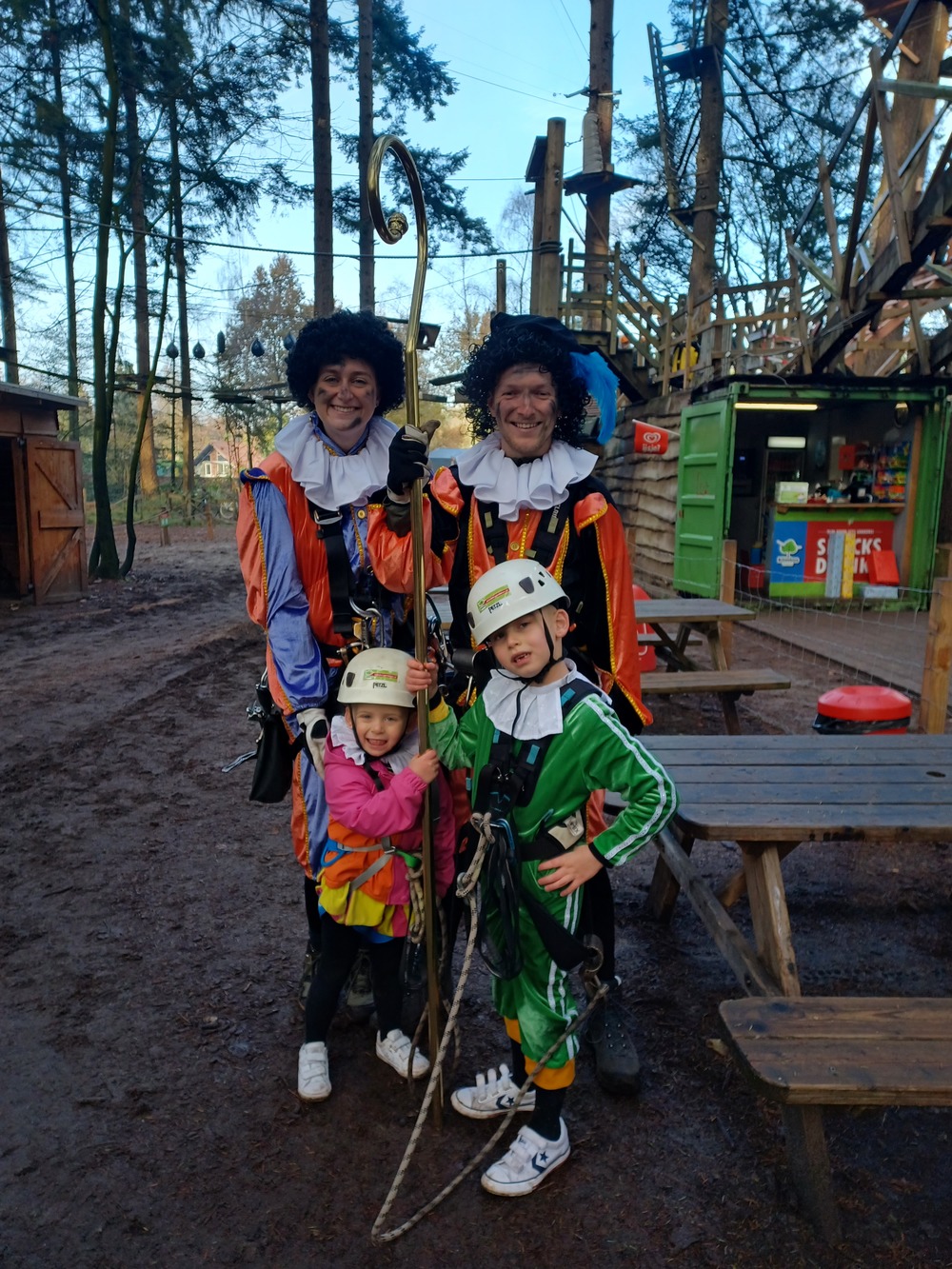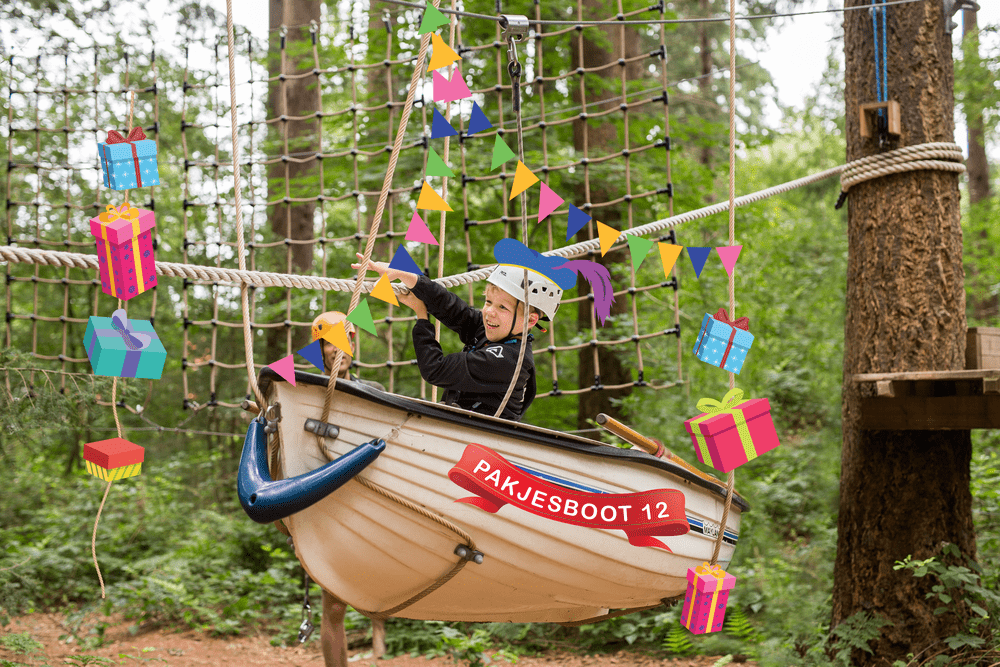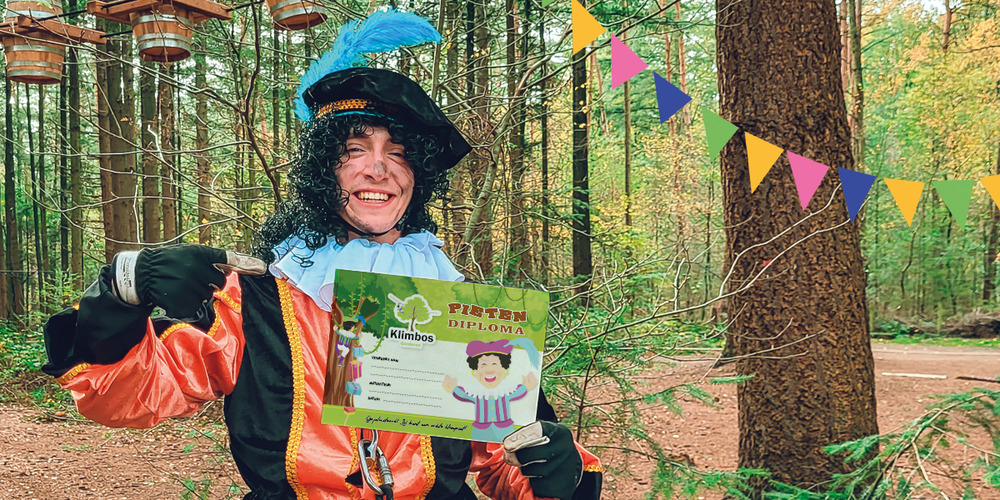 Event date:
02-12-2023

Days

Hours

Minutes

Seconds
Come climb through the trees dressed as Pieten. During Sinterklaas, Klimbos Garderen is transformed into Pietenparadijs! Throw presents down the chimney, do balance exercises and search for chocolate letters. Oh, and earn a real Pete diploma. A great outing for the whole family!
Booking
---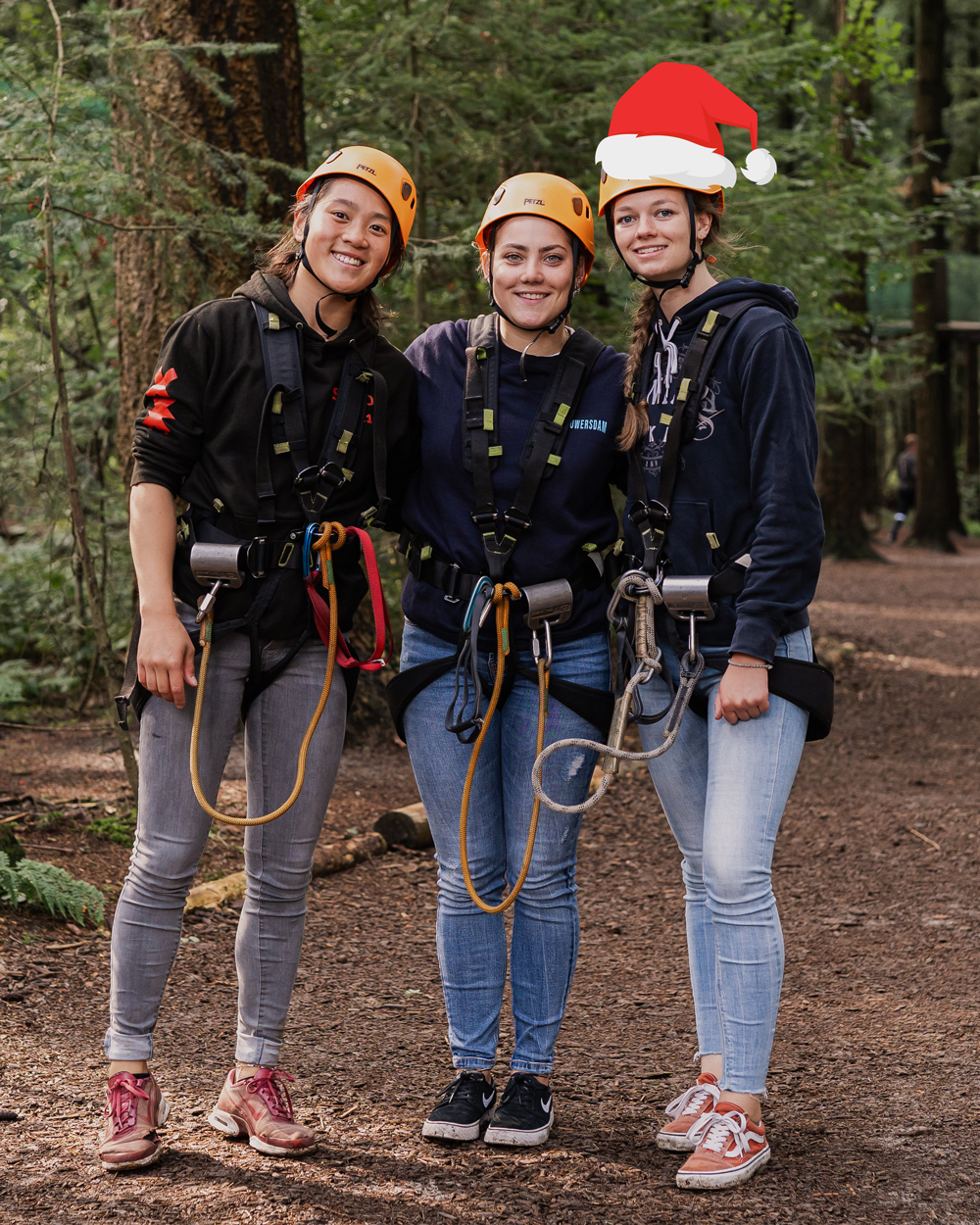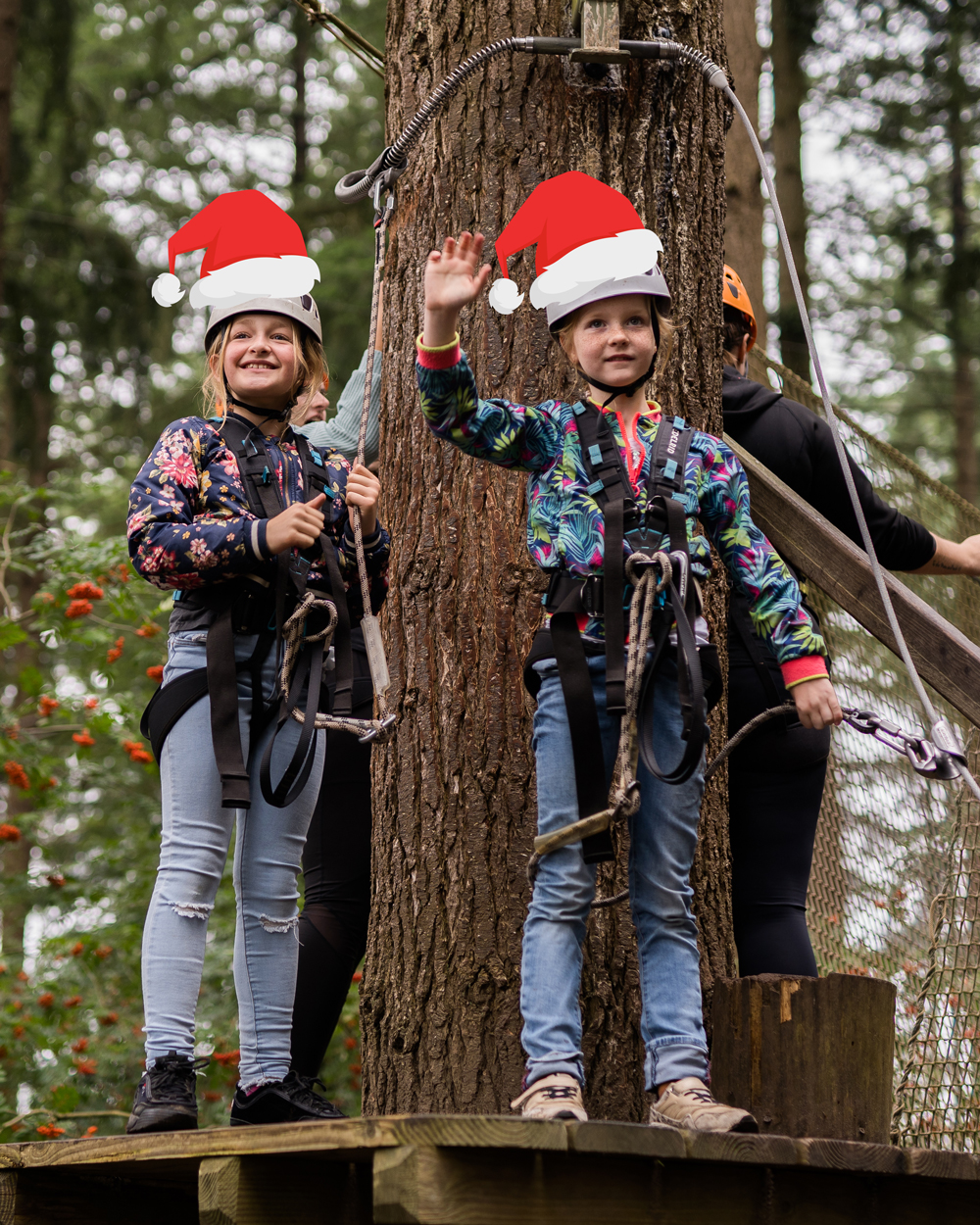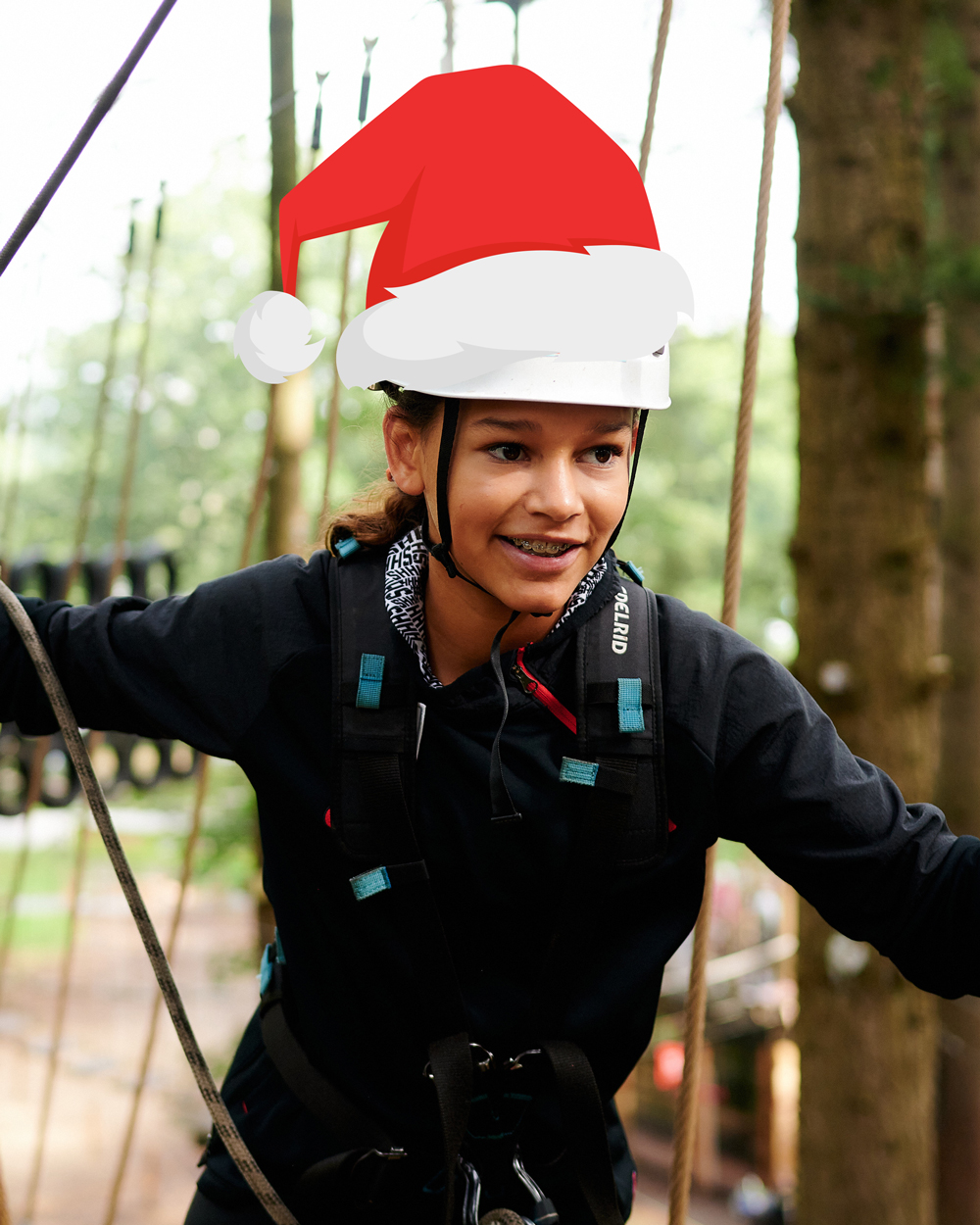 Event date:
24-12-2023

Days

Hours

Minutes

Seconds
Ho, ho, ho, the coziest time of the year is just around the corner! Put on your most unique Santa hat and shine among the trees. Be enchanted by the twinkling lights and cozy Christmas decorations. During the Christmas vacations (Dec. 24 to Jan. 8) you can come Christmas Hat Climbing. Oh, if you show your hat at the catering facility you get a hot chocolate too!
Booking
---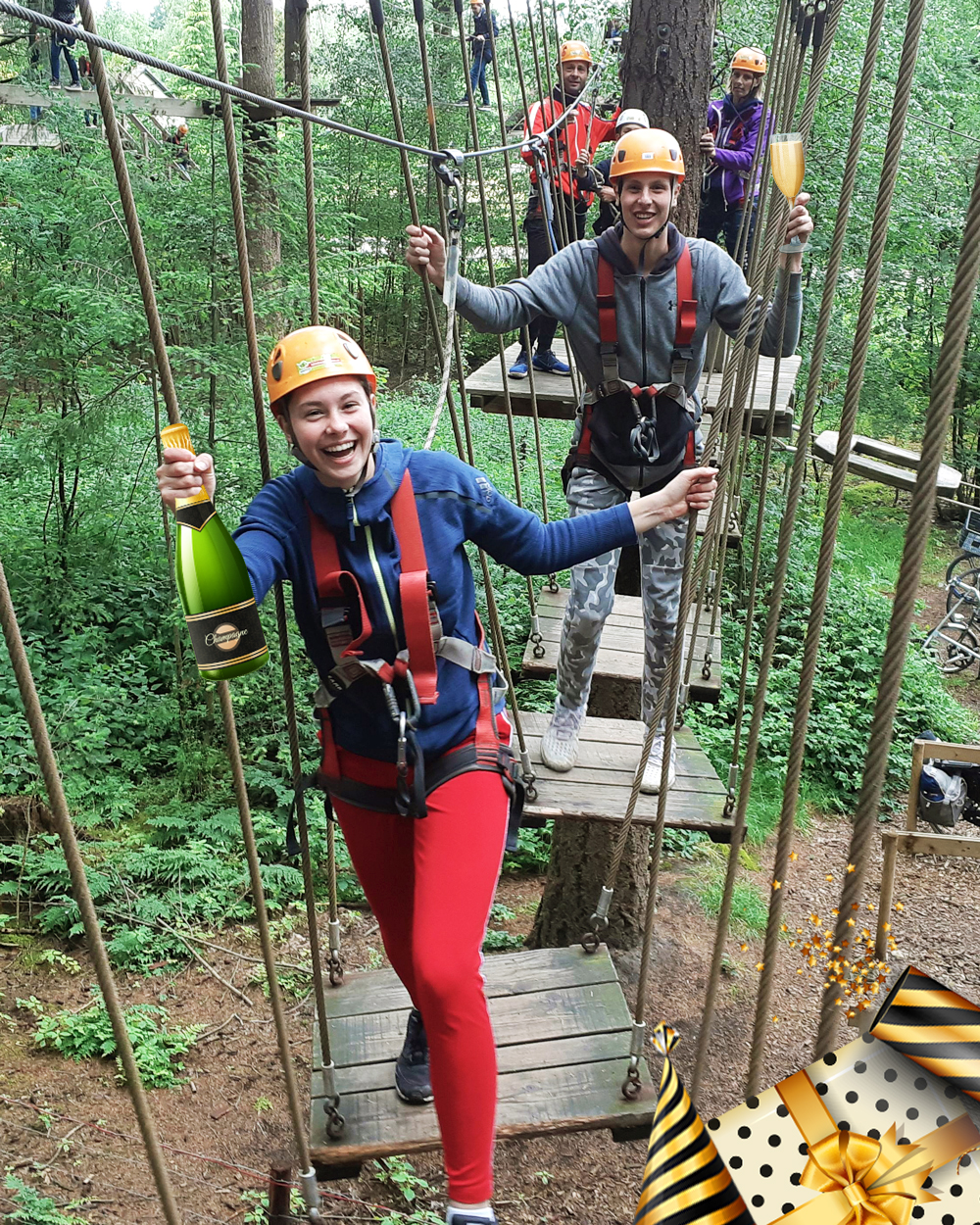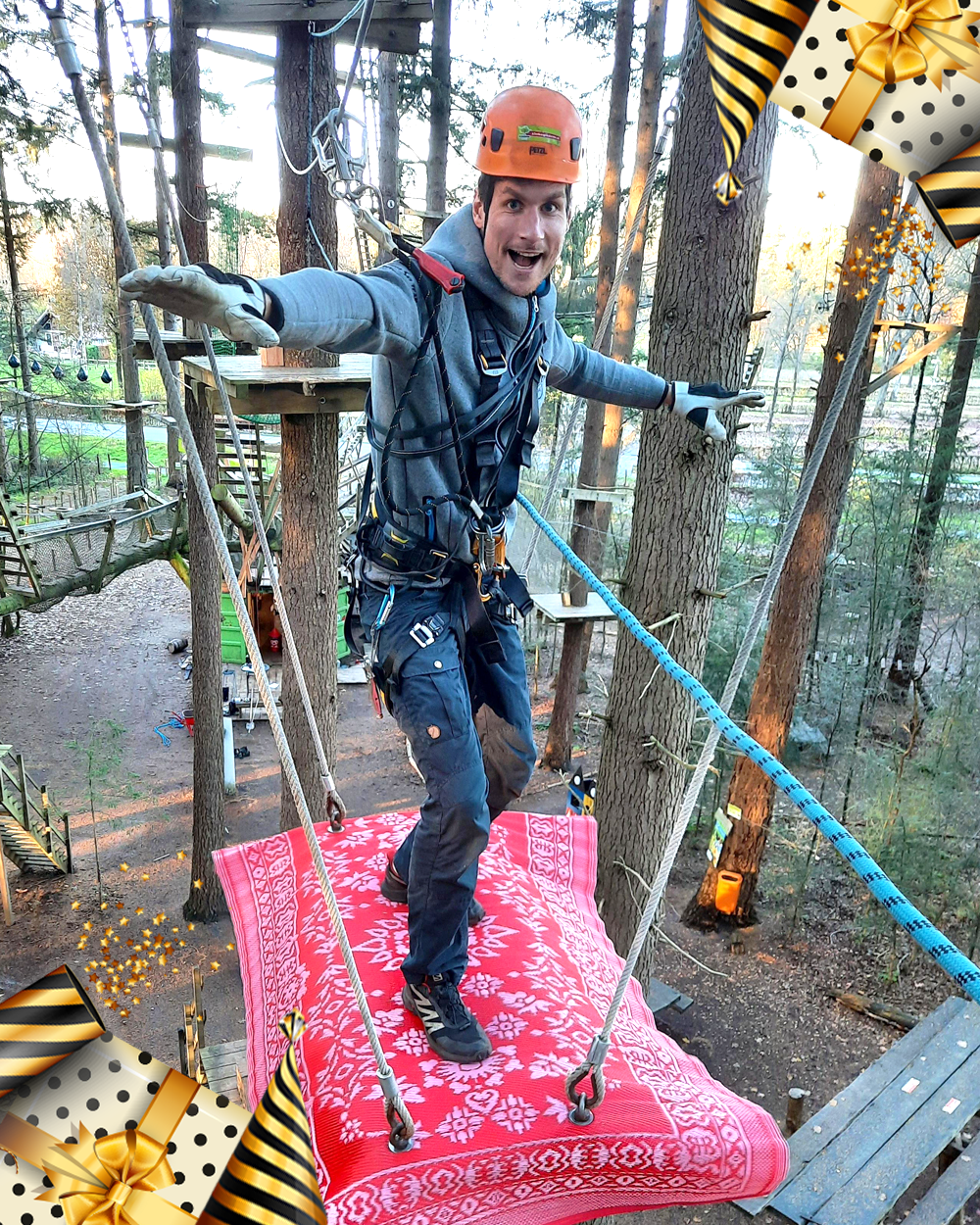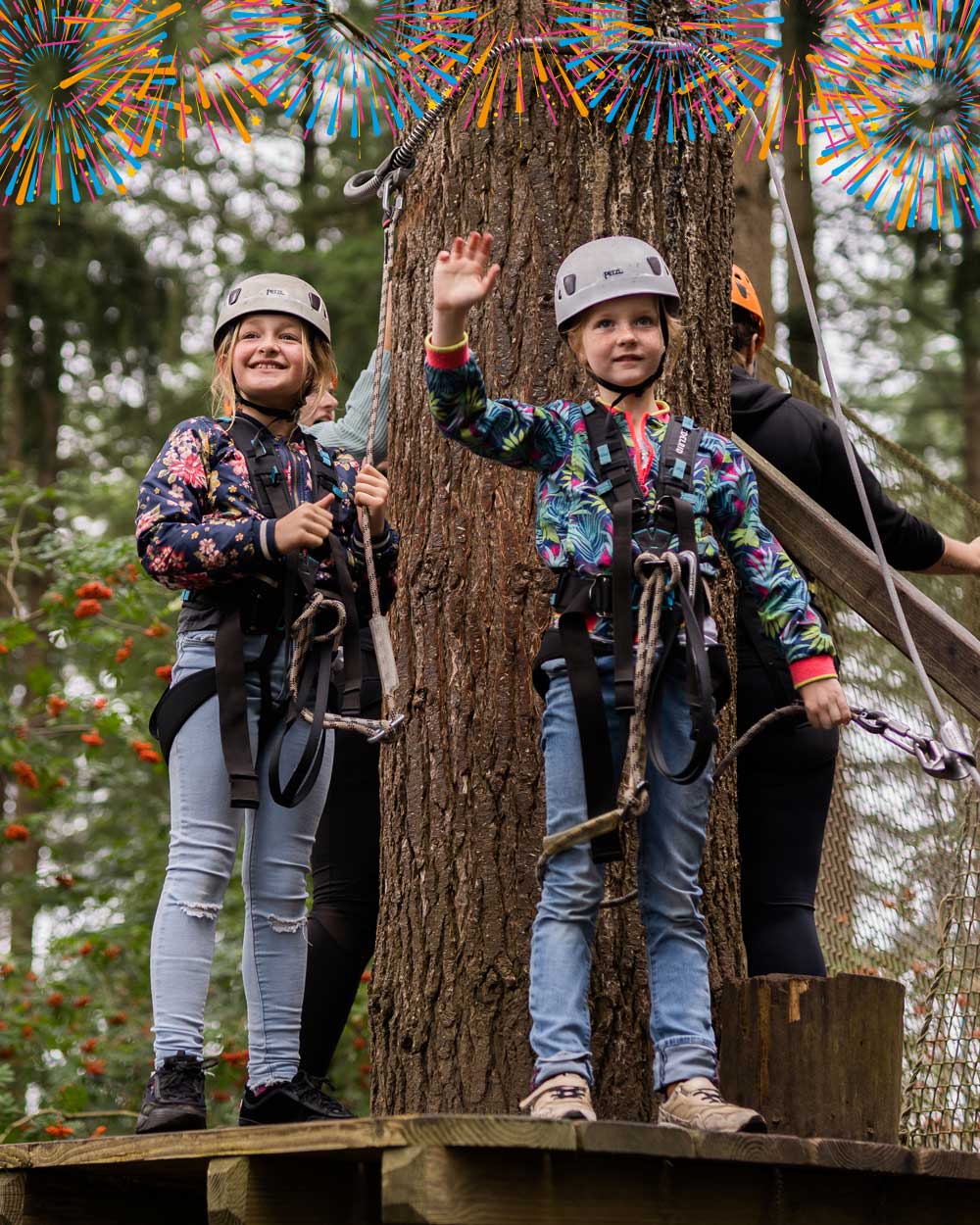 Event date:
01-01-2024

Days

Hours

Minutes

Seconds
Climb into the new year for a great start to 2024! After Christmas dinner and doughnuts, get some exercise. Climb through the trees like a pro, add a little adrenaline and earn a great New Year's hat. An original and spectacular way to usher in the new year with family or friends.
Booking
---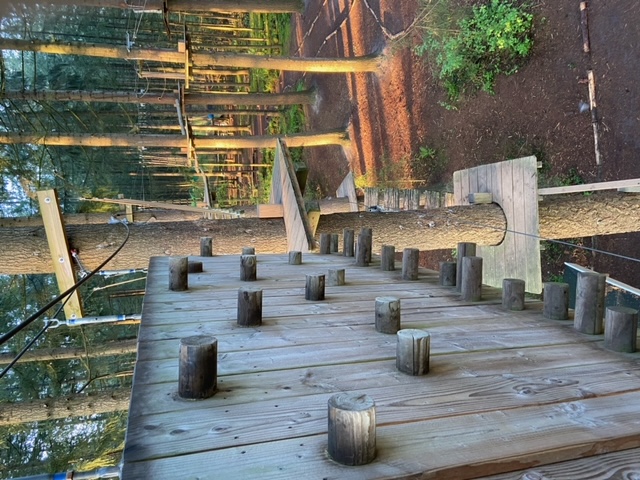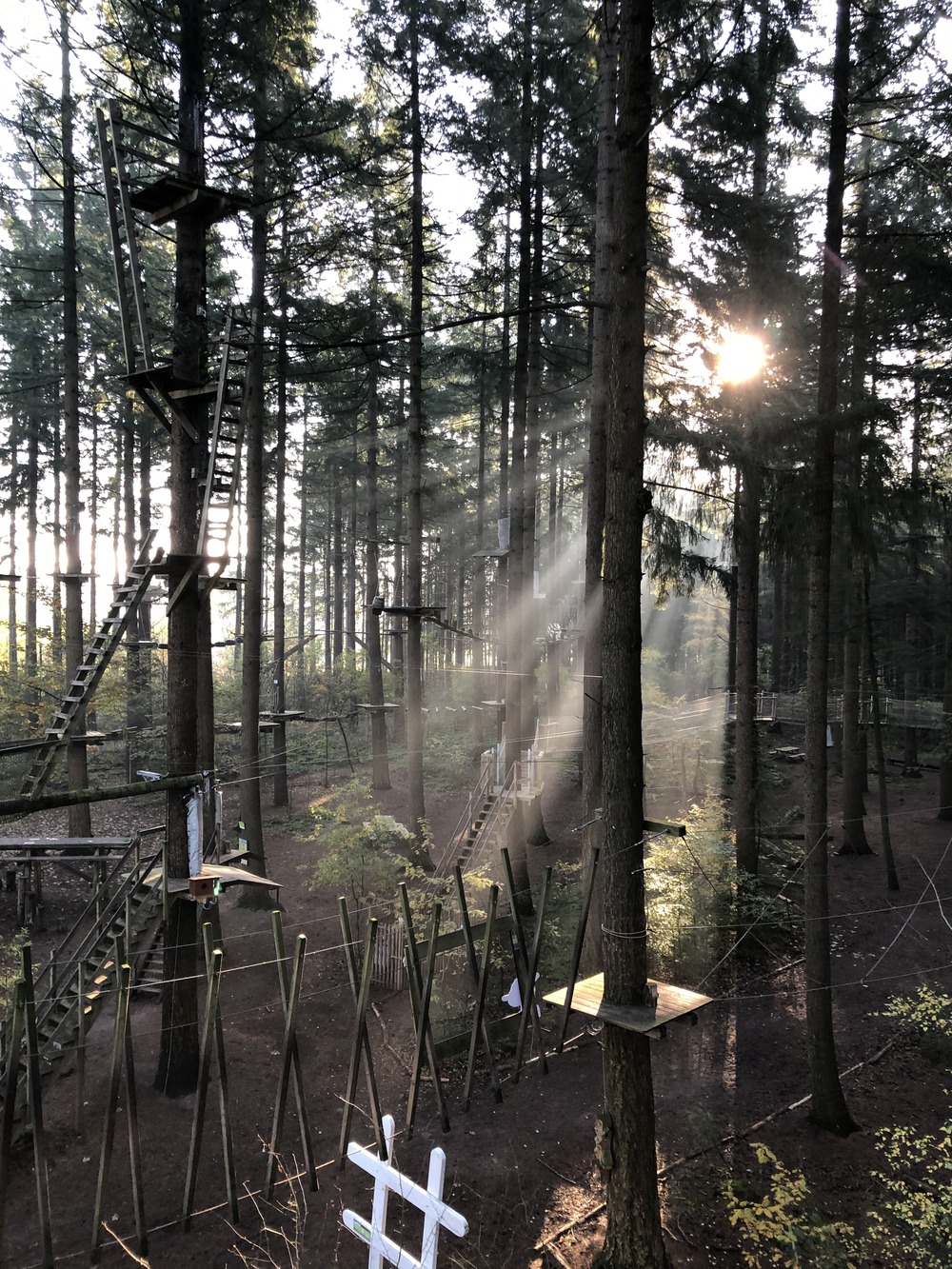 Event date:
09-05-2024

Days

Hours

Minutes

Seconds
Dew climbing is really for the early birds. At 7 a.m. the first visitors go into the trees and afterwards, of course, a delicious breakfast is waiting at the highest picnic table in Europe! This is how Ascension Day begins every day in a special and active way. Climbing up to 25 meters in the dew is of course something unique!
Booking
---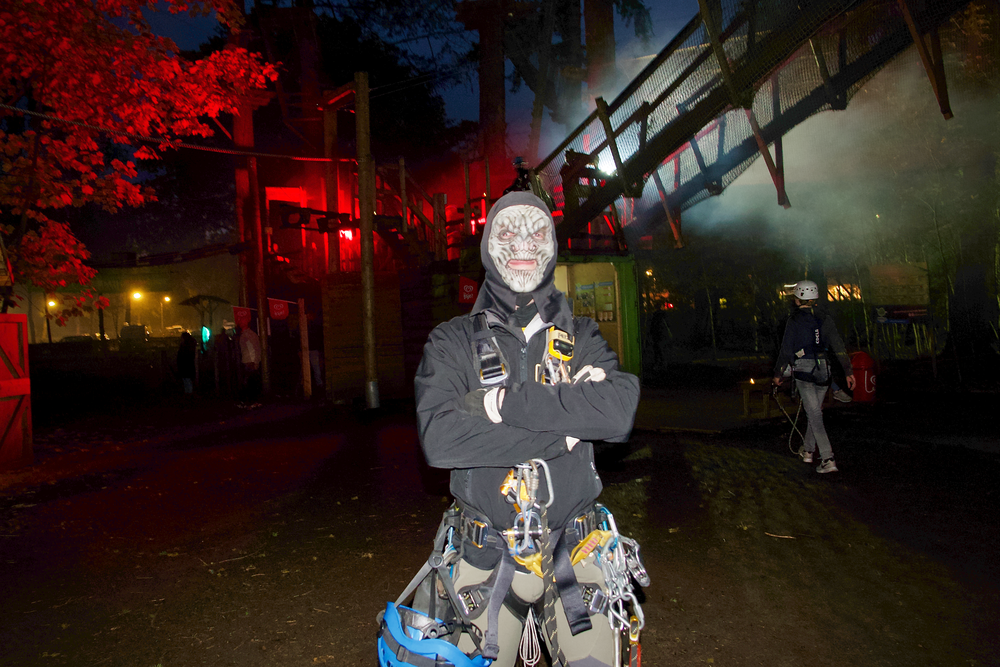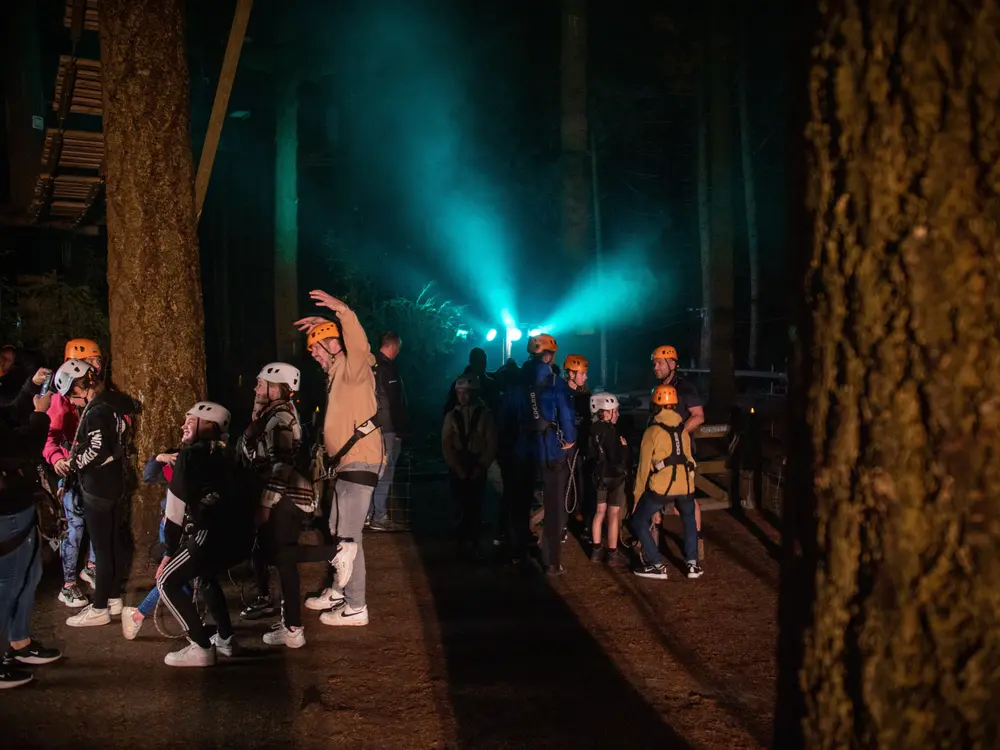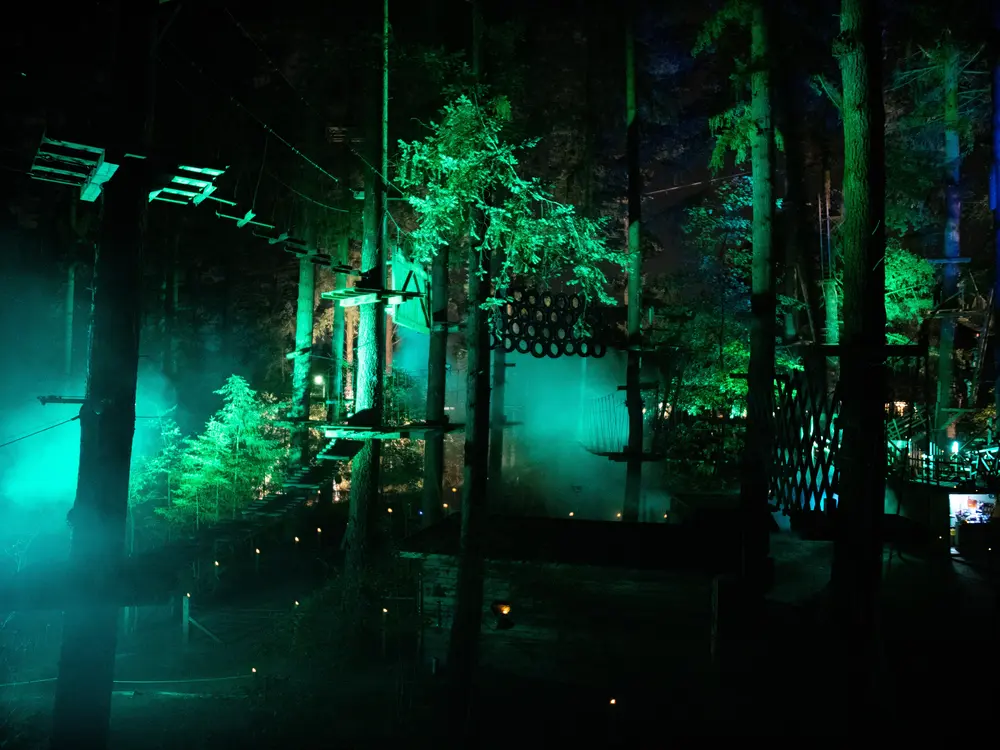 This event has unfortunately already been on 20-10-2023....
Halloween climbing is for the real daredevil. In the dark night, the forest is inhabited by various ghosts, ghouls and monsters. The courses are sometimes already scary during the day, but what if a monster suddenly jumps out from behind a tree? Halloween climbing is annually on the last two weekends before Halloween. Do you dare?
---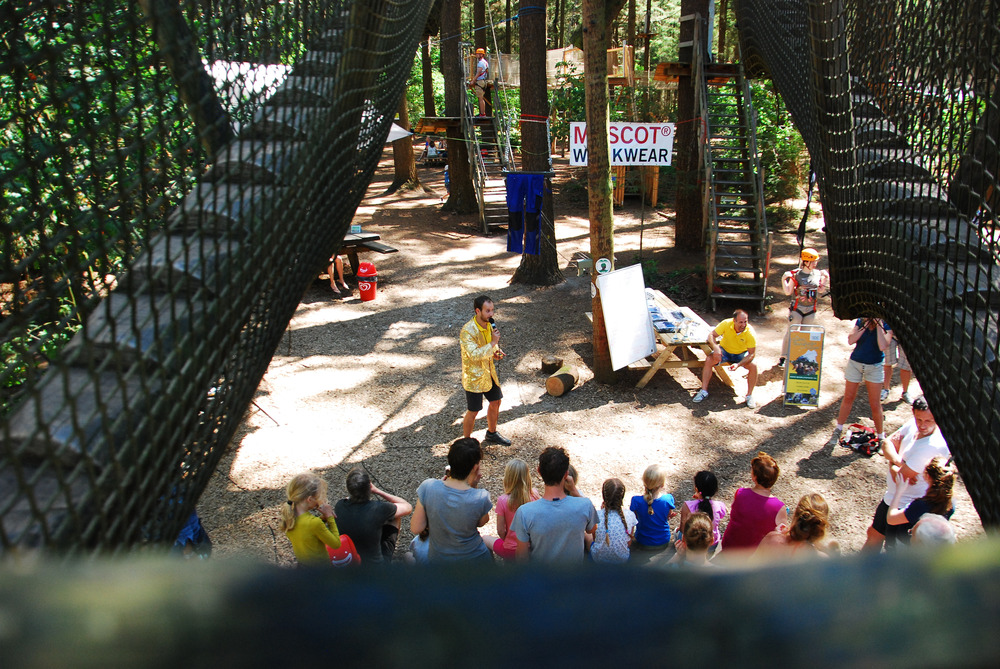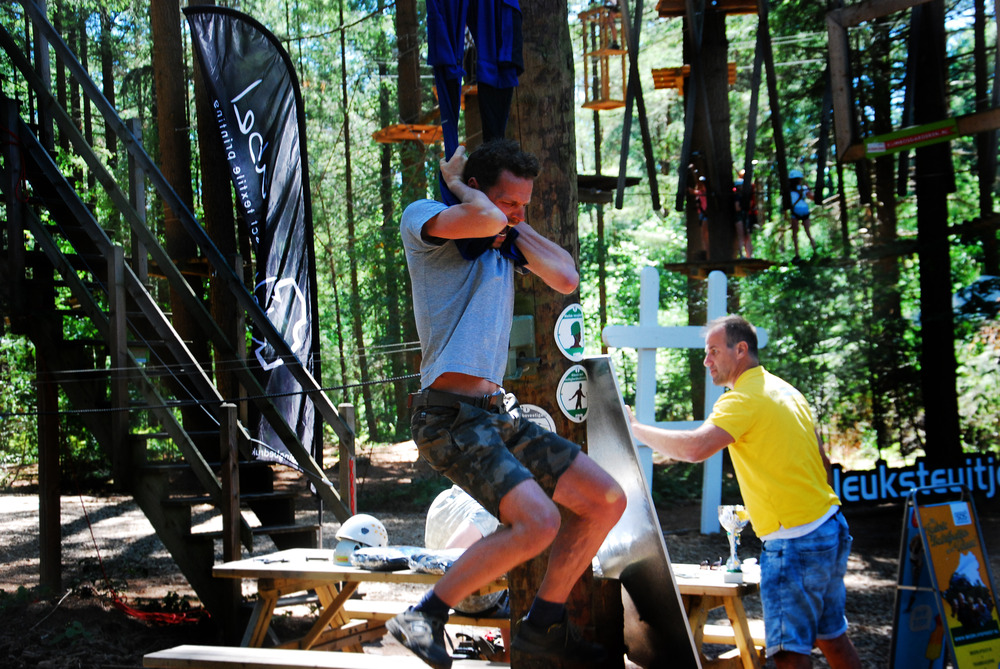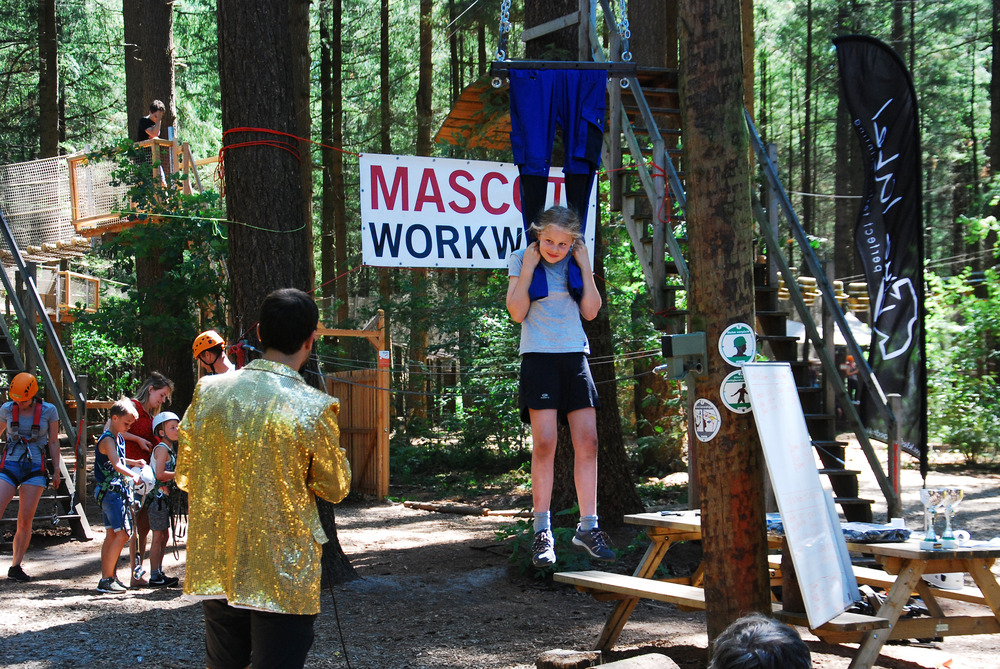 No date has yet been announced for this event. Please check back later!
Old Dutch jean hanging, but at a height of 25 meters! You have to dare to become the new Dutch champion in hanging jeans. The preliminary rounds are at "normal" height, but the final rounds are held at a whopping 25 meters. A unique experience and the perfect chance to win the title of Dutch Champion.
---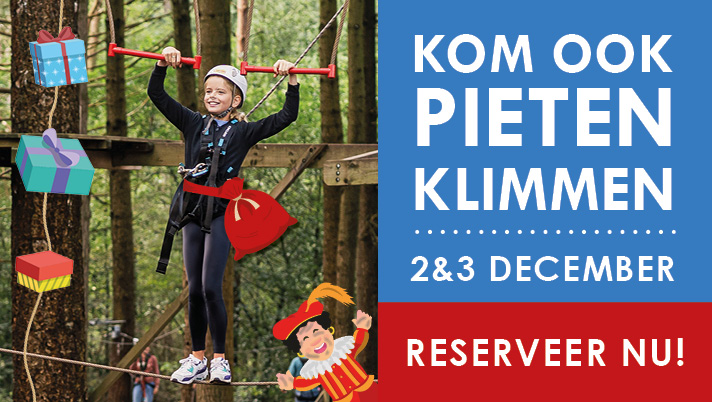 Climbing at a discount!
Are you an early bird? Then come climb in the morning to
09.00
,
09.15
or
9:30 a.m.
and take advantage of a nice discount.
What did our visitors say?
Mrs. Nina Tanamal: "Super fun to do, even with little kids. Very nicely guided by staff! Highly recommended!"


Ms. Jennifer Mostert: "Free to go climbing by myself after instruction. Almost 2.5 hours to go climbing. Plenty of courses you can take and it is possible to do them all within the time :) "


Mrs. Lente van Baalen: "Super nice people who work there. We arrived a little early but that was not a problem at all and were allowed to climb right away."


Mrs. Natasja Steenhuis: "Super fun birthday had! Even for the children who found it exciting, help was available right away. "


Mrs. Nadine Adriaensen: "We had a very nice afternoon. There was a suitable course for everyone. Top!"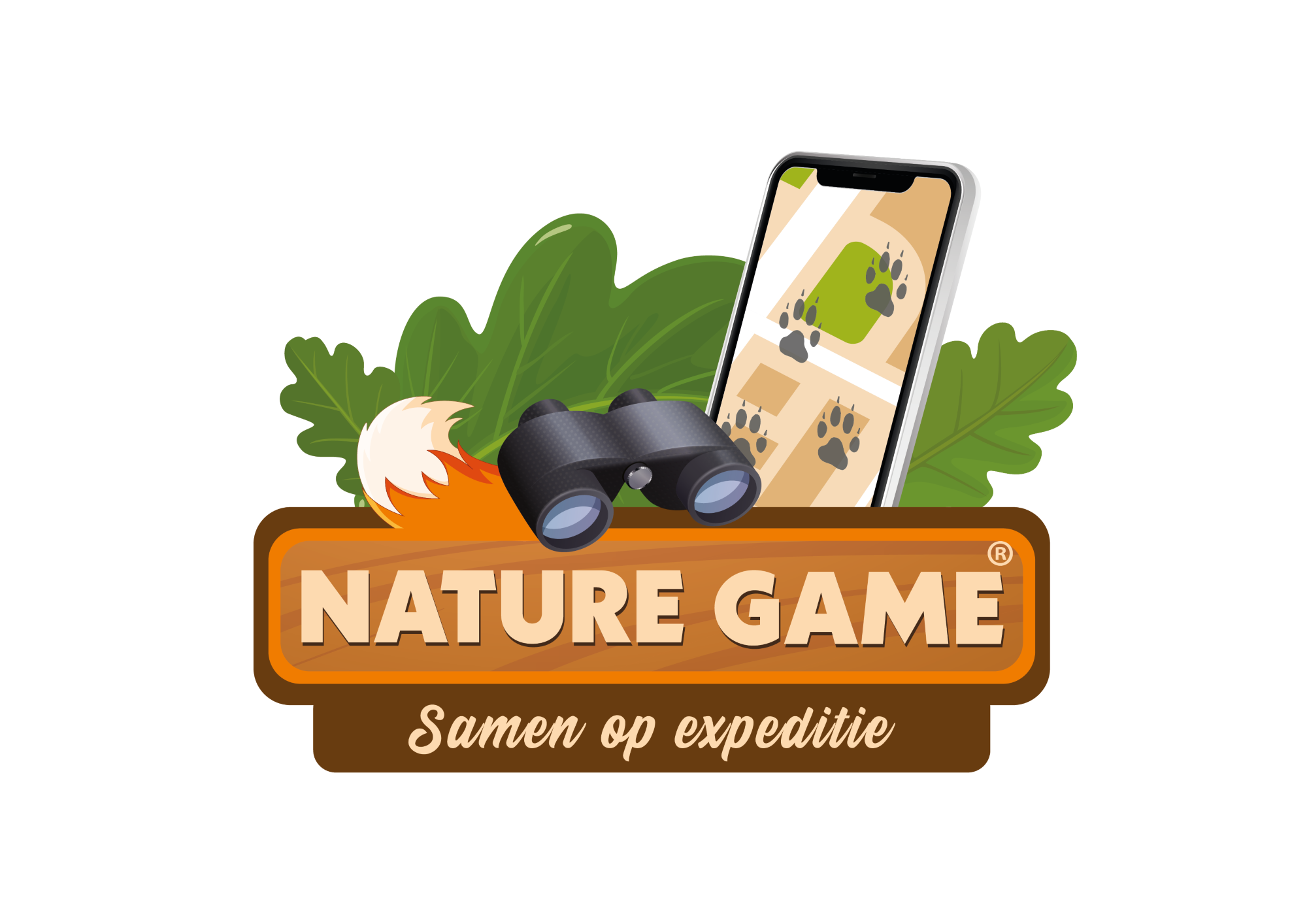 Tip: Play the Nature Game
Starting from Klimbos Garderen, the
Nature Game: Dancing Trees
. An interactive walk for the whole family! Also playable in 13 other natural areas.
Here you can find Klimbos Garderen
Central Netherlands
Veluwe, Gelderland
15 minutes from
Amersfoort & Apeldoorn
Putter Road 81
3886 PG Garderen
info@klimbosgarderen.nl